---
Mission Statement
It is our vision to ultimately provide and maintain the optimal oral health care of all our patients in a safe and friendly environment thus providing you with a pleasant experience. At Paradise Road Dental Practice, we realize that choosing a dentist is a very hard decision, and we do our best to put each of our patients at ease. With services offered in family, paediatric, cosmetic and emergency dentistry, we hope that you will choose our practice to be your home for all your dental needs.
With a combination of trusted experience and advanced technology, our practice provides an exceptional level of dental care. We believe that educating patients and taking the time to answer questions is essential in creating the ideal doctor-patient relationship. Don't hesitate to get in touch. We care for our customers and value their dental hygiene. Our experienced and capable staff are here to ensure you have as positive an experience as possible.
---
18
Services
---
With a wide range of dental services, we make sure your every need is attended to.
3000
Happy clients
---
With our friendly and professional staff, we assure you'll be smiling after your appointment.
18
Years of experience
---
For more than 18 years we've provided only the best for our clients and will persevere.
4
Professional specialists
---
Our staff are trained to the highest standards to deliver quality driven services.
---
---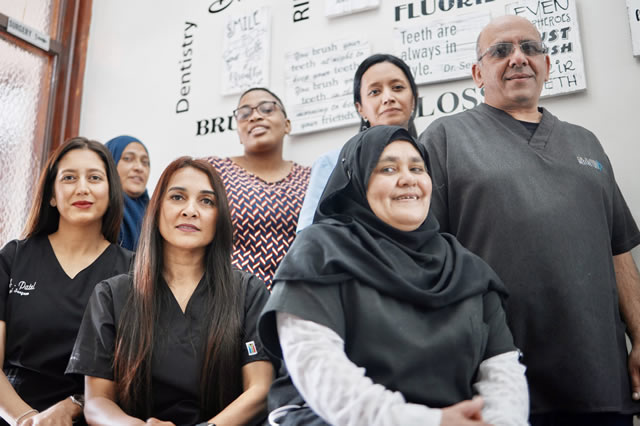 We strongly believe in Eco-Dentistry
Eco-dentistry or "green dentistry" refers to the delivery of oral health care and dental treatments using technologies, procedures and materials that promote environmental and planetary health. Eco-dentistry, incorporates high-tech innovations that enhance efficiency and effectiveness while reducing the amount of waste and pollution in the environment. Paradise Road Dental Practise practices Eco-dentistry. We ReUse ReDuce and ReCycle. We are saving energy, reducing our carbon footprint and doing our bit for the environment. To further protect the environment, we've designed a practice that strives to uplift the model of ReDuce, ReUse and ReCycle.
---
Working together for a better, greener future
Less Radiation. Better Diagnostic Detail. For example, one of the most significant innovations for green dental practices is digital radiography, which eliminates the need for traditional film X-ray systems. With digital X-rays, dental practices dramatically reduce the harmful chemicals such as lead and silver that are released into the environment. Additionally, patients are exposed to approximately 90 percent less radiation with digital imaging compared to traditional X-rays. Also, images are available to your dentist immediately, are of better quality than traditional X-rays and can be enlarged for greater diagnostic detail and accuracy. We routinely recycle non-medical waste materials. By moving away from paper we are drastically reducing our carbon footprint. We can store records electronically and backup to a cloud.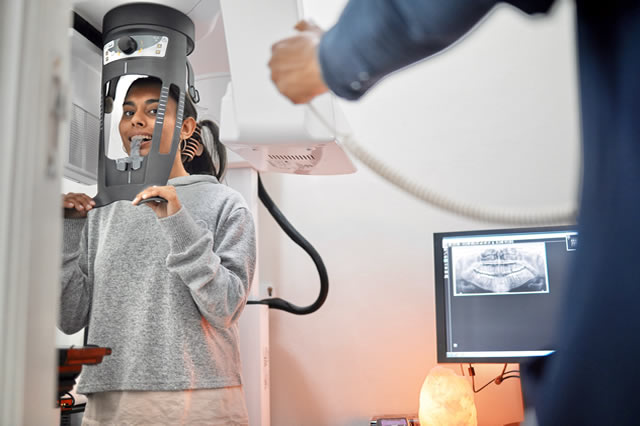 ---
---
Patient Information
---
Click on the link to download and print. If you do not find what you are looking for, please contact us.
---